Ardmore, Oklahoma Bonds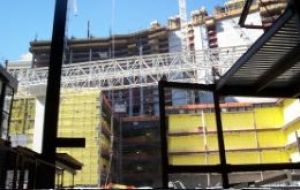 Have you been told you need a Surety Bond? You usually do not need a surety bond until one is requested. At Lincks Agency we can explain the different types of Oklahoma bonds and help you decide which one will fit your needs. Bonds are usually required for financial compensation in the event there is failure to perform the specific acts outlined in the bond.

A Surety Bond is a written contract between the Surety Company and the contractor. In the event the contractor fails to successfully perform the contract with the project owner, the Surety Company will assist the project owner in completing the contract. A surety company will issue a bond so if the purchaser defaults, another contractor can be obtained to complete the contract or compensate the project owner for the financial loss that has occurred. Bonds are underwritten by the Surety Company to determine if a contractor can successfully complete the contract. They might evaluate financial records including balance sheets, income statements, and tax records.

A Bid Bond is important to show proof to the project owner that you can comply with the bid contract and also that you can accomplish the job as laid out in the contract. A Payment Bond guarantees the suppliers and subcontractors will be paid for the work they perform under the contract. A Performance Bond is used to ensure the contract will be completed in accordance with the terms and conditions of the contract. A Maintenance Bond will make sure a contractor will correct any defects and a Supply Bond ensures the contracted supplies and materials will be available.

There are also Subdivision Bonds for developers, Commercial Surety Bonds which include License & Permit Bonds to guarantee obligations under the license or permit, and Court Bonds for complying with the terms of the courts.
Serving Ardmore, Oklahoma with all your bond insurance needs
Oklahoma bonds are designed to provide guarantees for work or services to be performed. The agents at Lincks Insurance Agency can provide a wide range of bonds to find the right fit for your business. Contact us to find out more about surety bonds in Ardmore Oklahoma including the Ada, Chickasha, Duncan, Durant, and Lawton areas.