Ardmore, Oklahoma Commercial Auto Insurance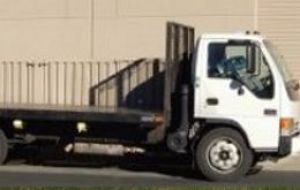 At Lincks Agency we can help you determine if you need Oklahoma Commercial Auto Insurance for you vehicles. When you open a business in Oklahoma you are faced with risk factors on a regular basis. Commercial Auto Insurance will provide physical damage and liability coverage to vehicles used to transport goods, haul tools or equipment, tow a trailer used in your business, or any other task related to your profession. If your vehicle is registered as being owned by your company or is operated by the owner or an employee, you will need commercial coverage to protect the business from financial disaster in the event of an accident or injury. Certain businesses face a higher risk factor for vehicle exposures and our agents can help make an analysis to see if you need higher liability limits due to the nature of your profession.

Oklahoma Commercial Auto Insurance is similar to the coverage on personal auto policies. You can also have coverage for autos you rent or borrow and for employees using their own vehicles for the business. There are also differences and our agents at Lincks Agency can help you sort through in deciding what is best for your business.

What does Commercial Auto Insurance cover? - Commercial Auto Insurance can be customized to include the following coverage:
Bodily Injury Liability – covers medical expenses or death when your vehicle is at fault in an accident
Medical Payments –medical coverage for your injured driver or passenger.
Property Damage – coverage to another's property if your vehicle does damage
Combined Single Limit – insurance at a set dollar amount that the insurance company will pay which includes liability and property damage coverage
Collision and Comprehensive – provides coverage for the physical damage to your vehicle
Providing Ardmore, Oklahoma Commercial Auto Insurance
With many different options, commercial car insurance can be confusing. We can help you with your commercial vehicle insurance needs in Ardmore Oklahoma including the Ada, Chickasha, Duncan, Durant, and Lawton areas. So contact one of the agents at Lincks Insurance Agency for your Oklahoma commercial auto insurance needs.