Ardmore, Oklahoma General Liability Insurance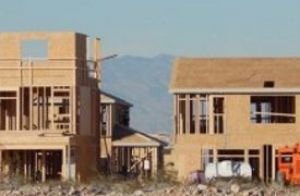 An informed and wise business owner knows one of the most important keys to a successful company is a strong Business General Liability Insurance Policy. Whether your business is large or small it is not immune from lawsuits, accidents, or mistakes that can have the potential to destroy your entire investment.

At Lincks Agency, we can provide you with expert advice and assist you in finding the coverage that will protect your business in the event you have a claim for person injury or property damage that can occur from business services or products. A Oklahoma General Liability Insurance Policy can help diminish your chance of suffering a major loss in the event of claim or lawsuit.

Your business has been a major investment of your time and money. You are faced with risk factors on a daily basis and at Lincks Agency we have the experience and knowledge needed to provide you with the best insurance coverage to protect your personal and business assets.

Oklahoma General Liability Insurance policies shield you from the expense of out of court settlements, litigation, and judgments awarded by the courts. Coverage includes the insurance company's investigations, attorney fees, medical expenses, property damage, and advertising injury. There are exclusions such as an employee injury (covered by Workers Compensation Insurance), auto accidents (covered by Business Auto Insurance), and intentional acts. Lincks Agency will help you determine the known and many unknown risks your company may encounter and built the coverage you need.

Our agents are concerned about your business. We want to help you protect your investment with the best possible coverage that will fit your needs and your budget. Call our office for a fast and efficient quote and you will be able to go back to the business of running your company with the peace of mind knowing you are protected.

Our agents can assist you in considering all aspects of your General Liability insurance package to give you the most appropriate policy available. We will help you customize a specific plan that works for businesses in Ardmore Oklahoma including the Ada, Chickasha, Duncan, Durant, and Lawton areas.

So contact Lincks Insurance Agency today to speak with one of our trusted agents about your Oklahoma General Liability insurance & answer any questions you may have and provide you with a General Liability quote.