Ardmore, Oklahoma Workers Compensation Insurance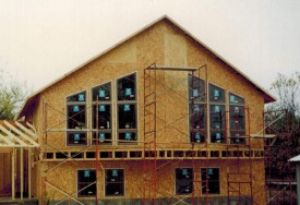 Oklahoma business owners with one or more employees need Workers Compensation Insurance. Whether your company is big or small, this type of policy has coverage for the expenses involved when an employee is injured or made ill on the job. Coverage might also extend to a subcontractor who is injured while performing work for your company. Our agents at Lincks Agency can help guide you through the process of choosing a policy which will protect your business financially in the event of an accident or job related illness.

A Oklahoma Workers Compensation policy is based in part on your business' risk classification, safety records, payroll, and whether or not you offer health insurance. The coverage provides for medical care, services for rehabilitation, wage replacement, disability benefits, and death benefits. Having insurance like this usually means your employees give up their right to sue your business for negligence, and your employees can have the peace of mind knowing they can recover from work related injuries without resorting to lawsuits. One difference between this and other liability insurance policies is there is not a maximum dollar amount limit to an injured employee's benefits.

At Lincks Agency we understand the needs of your business and want to help you secure the best insurance policies to help get your employees back to work as soon as possible. Oklahoma Workers Compensation policies can be a large expense to your business but our agents at Lincks can help you cut costs by discussing deductibles, credits, safety in the workplace programs, and how to decrease the chance of fraudulent claims. Our Agents will work to help you and your business reduce your insurance costs and save you money.

How does this benefit the Oklahoma business owner?
Reduced injuries and losses
Reduced medical and disability costs
Reduced policy adjustments
Reduced premium costs
Servicing your Oklahoma work comp insurance needs
Having the proper Oklahoma workers compensation coverage can protect your employees and your business from loss and financial damage. At Lincks Insurance Agency, we can service your work comp insurance needs in Ardmore Oklahoma including the Ada, Chickasha, Duncan, Durant, and Lawton areas.